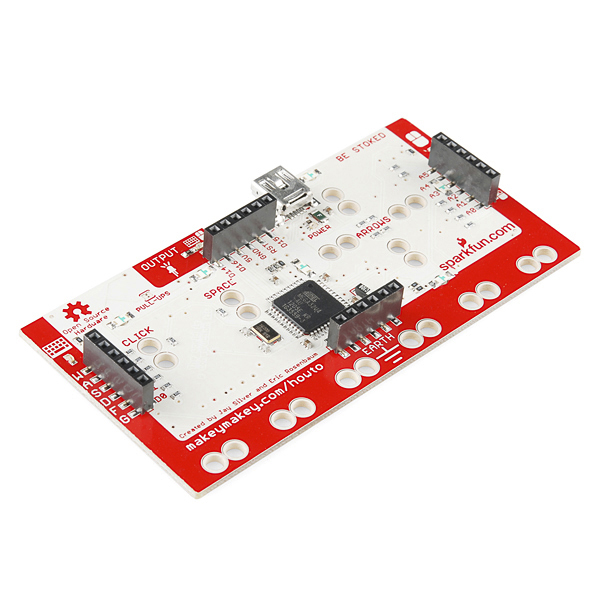 Now that you have mastered the basic contols, it's time to extend the power of the MaKey MaKey.
Flip the board onto it's backside to reveal 6 additional keyboard buttons! WASDFG!
To connect these additional buttons, you will need to use the white, insulated wires that come with the MaKey MaKey/
Insert the "stripped" metal ends into the black plastic channels, or ports.
You can still use the alligator clips from the front-side while on the back-side too.
Once you have discovered how to connect the WASDFG keyboard buttons, let's test them out.
Click into the frame below to activate the keyboard sound effects board, or click on the link below it to open in a new window.
Use the MaKey MaKey to produce special effects!
Click the button below to launch this AWSM sound effects board in a new window.
Launch Sound Effects Board
Even though this board was not made in Scratch, we can use Scratch in Level 4 to produce your own custom sound effects board!